The Engaged Collective
September 23, 2018
Wow! One month later & I think we have finally caught our breath after such a fun and successful Engaged Collective! We added a couple of exciting extras to this year's event: one lucky bride won a $750 gift certificate to Diamonds Direct, 50 brides won a free pair of earrings from Kendra Scott, lots of people won amazing prizes in the silent auction, and Eddy the Engaged mascot made a special appearance!! It was such a relief to see how well everything went thanks to all of the hard work and planning everybody put in!
For each Collective, we brainstorm to come up with exciting events that we can include so that it's a memorable experience for everyone! This year, we incorporated an interactive Tablescape Contest. In the months leading up to the event, vendors teamed up to plan the most epic displays of their work! Brides and attendees were able to vote on their favorite tablescape. The competition was tough; all of the vendors and teams truly went ALL OUT, and it was so fun to see them in action!! Two Hearts Weddings & Events took the crown, but you can check out the photo gallery for snapshots of all of the incredible displays.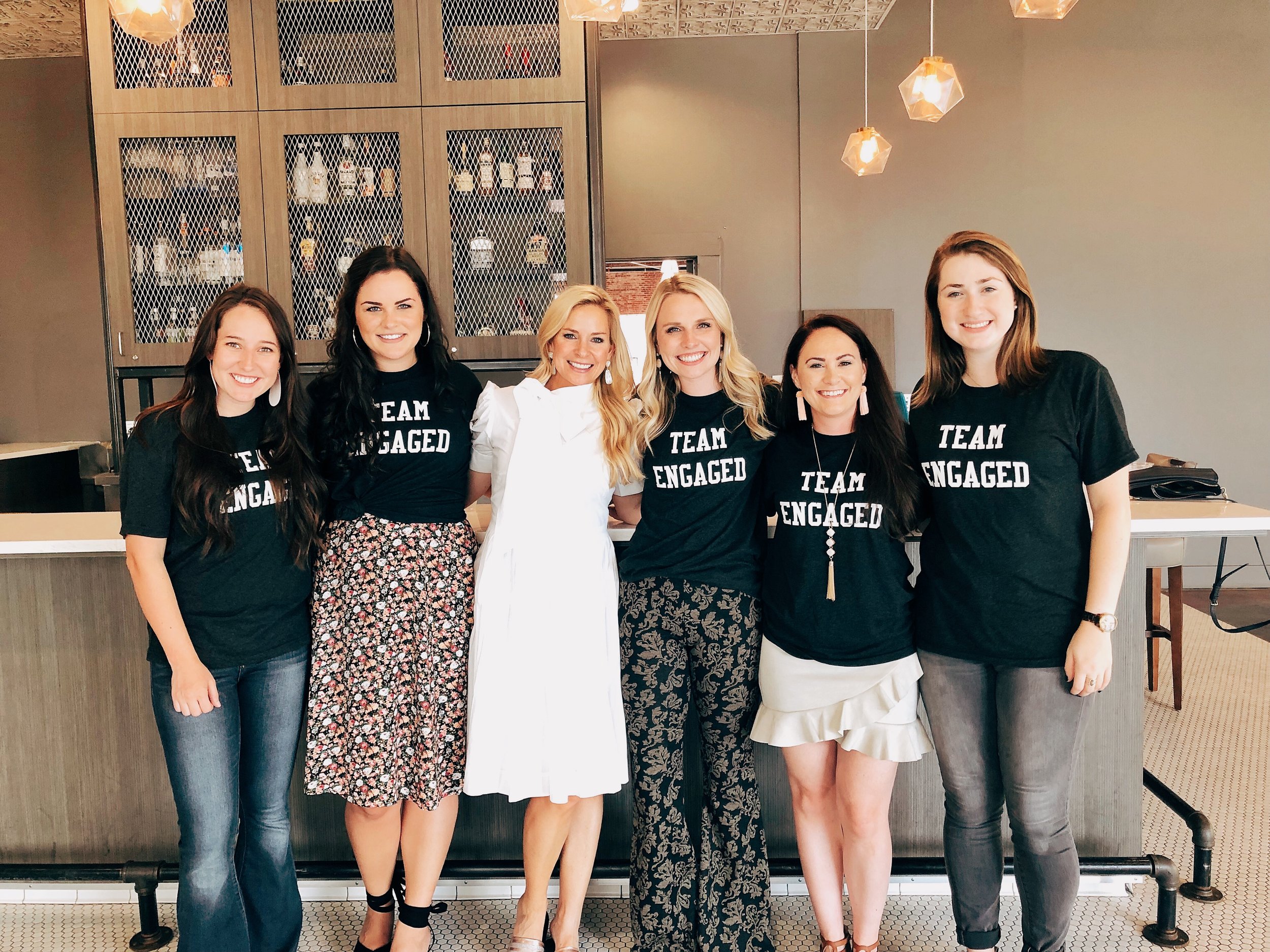 We feel so blessed by the community that surrounds us, and we are already planning next year's Engaged Collective! Mark your calendars for August 2019 at Haven. Exact date is to be determined; make sure you are following us on Instagram and Facebook for the most up-to-date information! And be sure to check out the Engaged Collective photo gallery by Sarah Peyton Photography to see ALL of this year's fun!
XO,
Mallie